Welcome to Garden & Sea Rooms!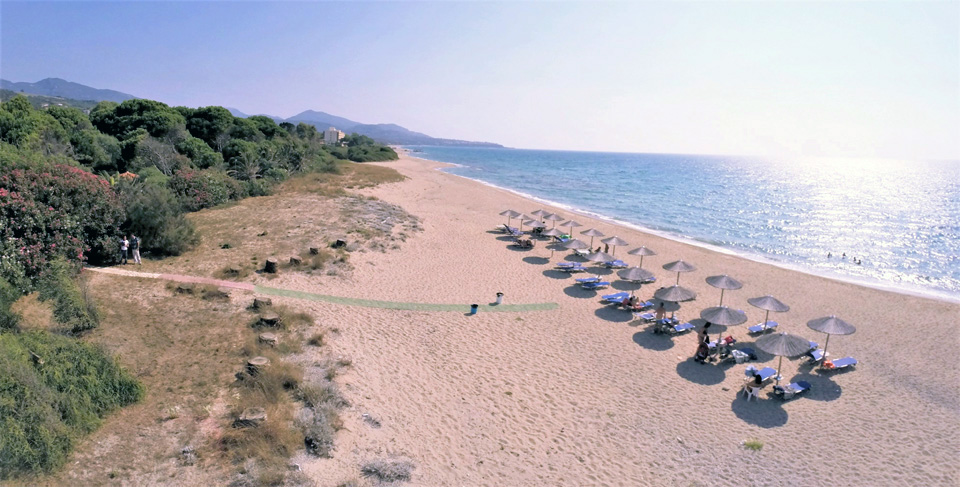 Our Beach

One of the largest sandy beaches in Greece is located just behind our lush garden. There you will find our quiet private beach with its clear waters, which invite you to swim and sunbathe.
The sandy beach with 16 km and the view extends throughout the bay from Kastrosykia to Kanali and to Mytikas.
A romantic walk to the beach, about 15 minutes from the Canal, where you can enjoy a cocktail in a bar or a meal in a traditional restaurant overlooking the sea.